The memorial fund honors employment attorney Frank Fanning. Donations to the fund will help attorneys attend the Arizona Employment Lawyers Association annual Employment Law conference.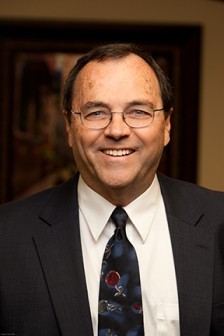 Francis G. Fanning was born and raised in the suburbs of Chicago and completed his undergraduate degree in psychology at the University of Illinois, Urbana-Champaign, and later his M.Ed. from the University of Arizona. Armed with his education and a passion for helping individuals, Fanning initially enjoyed a career as a counselor and teacher on the Navajo reservation in Many Farms, Arizona. After working in education for several years and encountering legal issues within those roles, Fanning set his sights on a career in law in an effort to gain skills to help people with their legal woes. Upon completion of his law degree at Arizona State University, he served as a law clerk for Arizona Supreme Court Justice William A. Holohan. Fanning was admitted to the State Bar of Arizona in 1978 and spent over thirty years in private practice. His practice was devoted almost entirely to representing plaintiffs in employment disputes.

Through the practice of law, Fanning was able to pursue his passion for helping to protect the rights of individuals and advocate for people who had been marginalized or mistreated. In addition to his legal career, Fanning was also an accomplished musician, having been a member of both the Phoenix Symphony Chorus and the Arizona Musicfest Chorus' since their inceptions. Beyond his legal and musical accomplishments, Fanning's greatest legacies are his three sons and two grandchildren, whom he shared with Muriel K. Fanning, his wife of more than forty years.